Professional auto detailing at the highest level
Automotive detailers operate efficiently with Menzerna detailing products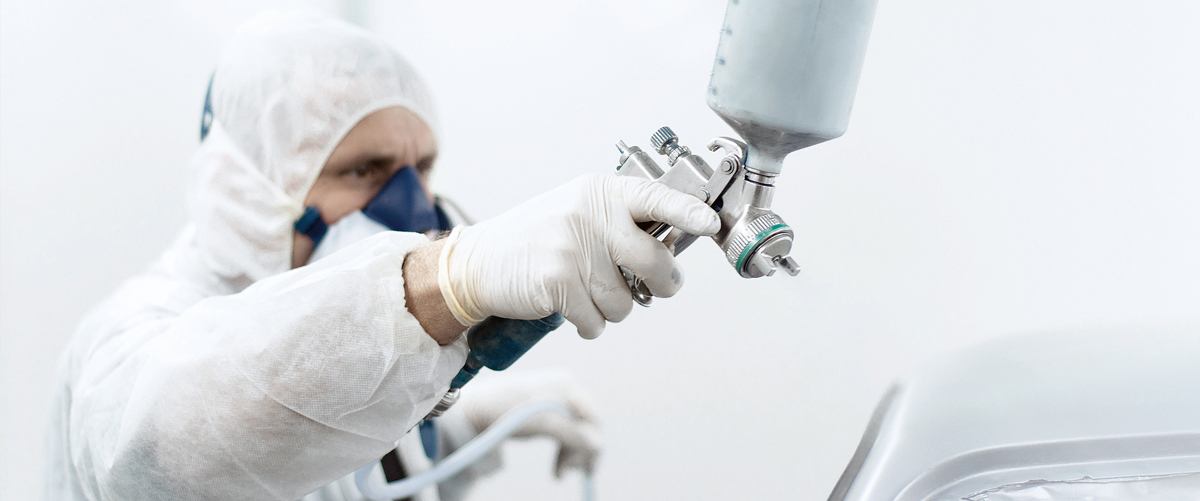 Dull coatings and signs of use on second-hand vehicles and the reconditioning of new vehicle coatings are the daily business of vehicle detailers. With a new gloss and long-lasting coating protection, detailing improves the visual appearance of the coating and maintains a vehicle's value. Experienced vehicle detailers choose professional detailing products from the specialist Menzerna because process security, clean and efficient processes and low material consumption are important to them. Automotive polishes tailored for economic efficiency and quality result in higher earnings.
Professional detailing products for the economical reconditioning of automobile coatings
Menzerna automotive polishes are tailored to meet the demands of commercial vehicle detailing
Professional detailing operations require a variable and reliable polishing system for the reconditioning of automotive coatings. Menzerna offers a complete, proven range of professional auto detailing products based on industrial process standards. It includes effective products to prepare the surface for polishing, abrasive grinding pastes, finishes to produce hologram-free surfaces and a mirror finish, and sealants with extended durability. The product range is completed by a coherent selection of detailing supplies and Menzerna premium pads. Through the use of the latest polishing technologies and one-step products that eliminate process steps, Menzerna ensures that top quality results are achieved quickly – which leads to higher earnings. Private customers, car dealerships and used vehicle dealers expect professional automobile reconditioning to produce long-lasting polishing results of high quality. Produced without the use of silicones and fillers, professional automotive detailing supplies from Menzerna make honest, lasting polishing results possible.
Profitable reconditioning of coatings with the best car detailing products
Automobile reconditioning is gaining importance. Used vehicle customers are becoming more demanding. Car dealerships are outsourcing the reconditioning of coatings on new and second-hand vehicles to professional auto detailing businesses. End consumers want to maintain the value of their vehicle or enhance its appearance before reselling it. Higher prices can be obtained when coatings are reconditioned. Automotive detailing can be made profitable with Menzerna detailing products along with a full range of accessories. Material consumption is low. The products work efficiently and are straightforward to process manually or with eccentric and rotative polishing machines, with no dust development. Menzerna combines high abrasiveness with a brilliant high gloss in innovative one-step products. That sets new standards in terms of throughput times for automobile reconditioning. Clear user guidance through product labelling and the colour coordination of labels and pads helps the user navigate confidently through the polishing process.
Reliable vehicle paint repairs for automotive paint and body shops
Auto Body and Paint shops put their trust in silicone-free car paint polishes from Menzerna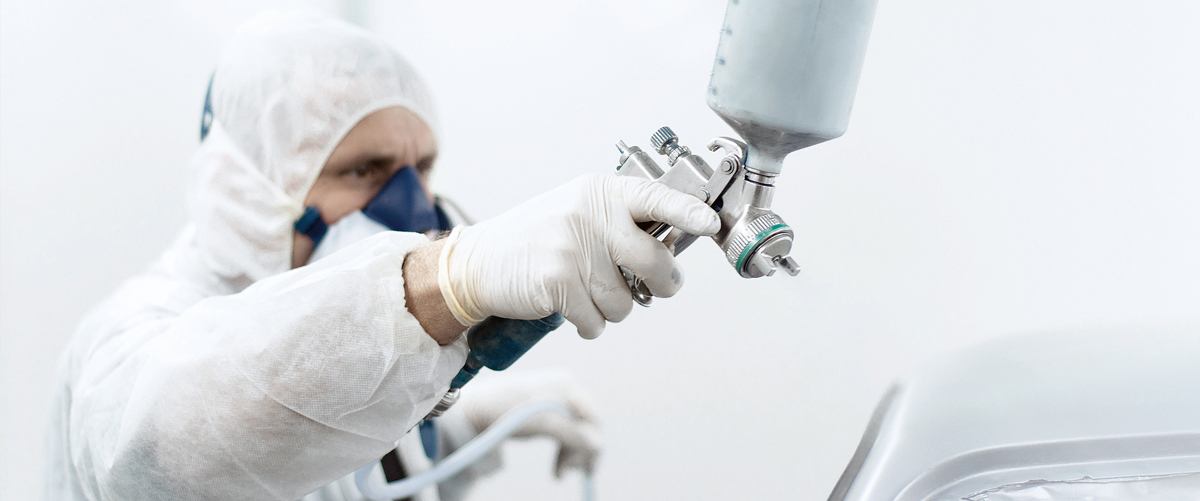 Menzerna car paint polishing compounds are especially well suited for coating applications because they are free of silicones and fillers. Paint and body shops can eliminate coating damage quickly, repair defects reliably and blend areas effectively with Menzerna. Whether car paint scratch repair, auto clear coat repairs or car paint repairs: Automotive paint stores and car paint suppliers rely on Menzerna, because our polishes are developed in cooperation with the leading coating manufacturers, making them suitable for all common coating systems – today and tomorrow.
Car paint repair – find the right polishing compound here
Menzerna process recommendations for auto body paint shops
When it comes to clear coat repair – only the best is good enough
For vehicle coating operations, polishing is a means to an end: Coating surfaces have to be prepared and sanded prior to a car paint scratch repair. The coating has to be repaired after paintwork. Defects such as varnish runs, drips, inclusions or overspray should be eliminated. Blending is required to match the look of adjacent vehicle components. A polishing system has to be economical, especially for workshop applications. Short polishing times are in demand in order to focus on the core business. Highly abrasive products have to remove grinding marks as quickly as possible – even on hard coatings. Menzerna car paint polish without dust development is advantageous, especially in the sensitive coating environment. Polishing compounds and sealants free of volatile silicones and safe for automotive lacquer clear coats are essential for contactless processes in the workshop. Developed and proven on coating systems of the leading manufacturers: On hard or soft coatings, fresh or older generation coatings – with Menzerna, car body repair shops have found a professional polishing system based on industry standards.
Added value: Eliminate coating defects with Menzerna one-step products
Body and paint shops can offer their customers more with Menzerna one-step products. Eliminating process steps shortens the car paint polishing process. That opens up options. For instance, a finish that was previously not attainable for cost reasons, or a silicone-free sealant such as Menzerna Power Protect Ultra. With Menzerna high-performance polishes featuring the latest polishing technology, such as Menzerna Super Heavy Cut Compound 300, coating operations can eliminate car paint scratches quickly and process clear coats to the finish stage in one step. Menzerna One-Step Polish 3 in 1 even offers polishing, finishing and sealing in a single product. That is polishing of the latest generation for coating repair: Perfect, high-gloss, protected surface finishes with results equal to professional vehicle detailing.